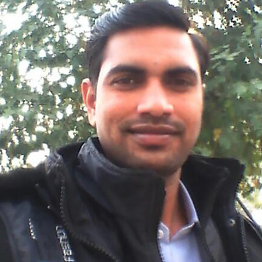 It seemed a good time to try out the claims that GAS ARC INDUSTRIES make for their product.... Will I use it again? You bet. I think this is a serious solution to welding aluminum and I will experiment with other repairs to learn better techniques. So I think it was a success. Makes a change to find something that in the end does what it says
Pawan Yadav -
Bright Engineering Co.
Our experience of working withGas Arc Industries has been rewarding. we have purchased several equipments from them and we are very happy with their quality and the documentation provided with the machine. They always answer our questions with patience and in a timely fashion.
Anurag Barnwal -
United Construction co.
No matter the size of your company, Gas Arc Industries treats you like their most important customer.
Kamal Agarwal -
Kashi Sales Corporation
Thanks so much! I really appreciate the great service and fast response time! You are definitely one of the best companies I have worked with in a very long time! We will be ordering from you as often as we can in the future
Ankur Bansal -
Mahindra Defense
As a business owner myself, I am fully aware of what it takes to be a success; providing quality products to customers in a timely fashion, presenting oneself in a professional manner and doing ones best to satisfy the customer's needs. And at Gas Arc Industries they
Vinish Vermani -
Vermani enterprises